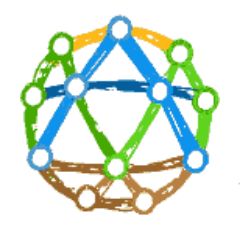 Asociación Civil AlterMundi
@AlterMundi
trabajamos por la materialización de un paradigma basado en la colaboración entre pares
Statement
Spanish
Nuestro equipo, en colaboración con múltiples organizaciones de Argentina y del exterior, desarrolla soluciones de software y hardware libre para redes comunitarias desde la perspectiva de las tecnologías apropiadas. Sus desarrollos han sido adoptados por comunidades en todos los continentes.
Nuestras herramientas se desarrollan desde una perspectiva humana, que busca no sólo proveer tecnología sino también acompañar los procesos que llevan a su apropiación por parte de las comunidades.
AlterMundi trabaja también en espacios de governanza e incidencia regulatoria, buscando que los intereses y necesidades de las redes comunitarias sean contemplados en los marcos regulatorios.
Accounts Elsewhere
AlterMundi owns the following accounts on other platforms:
Repositories
lime-web
9
Updated this week
LibreMesh web site using Jekyll
LEDE/OpenWrt Packages composing LibreMesh meta-firmware for wireless mesh networking
lime-app
12
Updated 1 week ago
Simple, lightweight and scalable PWA for diagnosis of Libremesh nodes
lime-sdk
32
Updated 1 week ago
LibreMesh software development kit
LibreMesh First Boot Wizard
pitbull
13
Updated 6 months ago
Captive portal that will allow the communities to manage access to their Internet Gateways as they want.
This repository will contain all OpenWRT/LEDE Packages related with the Spectrum Analyzer functionality.
libremap
5
Updated 5 years ago
LibreMap moved to https://github.com/libremap
History
AlterMundi joined 1 year ago.