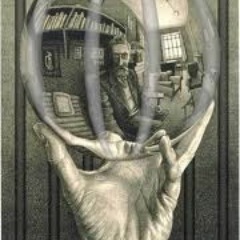 Malcolm
@CharlesMFraser
CAMPAIGN 2024 Against Reading at Roy Cohn's again.
Statement
CAMPAIGN 2024 is NON-SUBSCRIPTION. ... PERIODIC CONTRIBUTIONS not requested.
ONE-TIME DONATION isn't supported yet, but DISCONTINUE immediately after first payment.
I'd decided, before that Friday's reading at Woody and Pete's Honky Tonk Lyceum, near Queens College, that, after the 2016 US Presidential Election, it was best to read, at the infamous lawyer Roy Cohn's townhouse, the First Tuesday following 2016's Presidential Election. Smiled some for 2020's reading.
I don't want to have to read there again and don't think it best, for the country, for that to have to happen again. So DRAGGED INTO POLITICS, I'm campaigning.
THE HAMMER AND CYCLE MESSENGER SERVICE
http://hammerandcyclemessengerservice.com
I. Hank Greenway wanted his notebook to explain why he was alone past midnight, outside Moscow, August 20, 1991, starting the second day of the three-day Soviet Coup.
HANK GREENWAY This attic is too dark to write in so, because I'm using large print, if I run out of paper, I'll finish on the yellow plastic lining of my black professional messenger bag. Confined inside here isn't like a regular home's comfort from the elements. Pressed against the storm thrashed birch and pine forest surrounding this estate, the intensity of the lightning and thunder permeating through me is merely mellow in contrast to facing how imprudent it was to come here. But I had to try. If what I came to do worked out as great and glorious as the Russian Revolution once purported itself, our company would have replanted the egalitarian hammer and sickle symbol through the misplaced ideal of capitalism from the bottom up. Our messenger service would have rethread the vision on economic principle, so to speak. If trickle down wasn't dammed up and I wasn't just meant to hide here from the vanguard of the proletariat, Srilenko.
It's the Colonel's game. …
Linked Accounts
CharlesMFraser owns the following accounts on other platforms:
History
CharlesMFraser joined 6 months ago.