German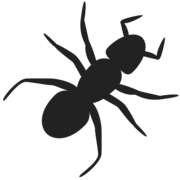 antville
Antville.org
Statement
Antville.org ist ein unabhängiges, nichtkommerzielles Projekt, das sich nur gemeinschaftlich trägt. Ihr Weblog ist prinzipiell kostenlos und dabei soll es auch in Zukunft bleiben. Nichtsdestotrotz verursacht der Betrieb von Antville.org natürlich Kosten, die vom Verein getragen werden müssen. Bitte unterstützen Sie den Verein mit Ihrer Mitgliedschaft und einem regelmäßigen Mitgliedsbeitrag.
Linked Accounts
antville owns the following accounts on other platforms:
Repositories
antville
58
Updated 3 weeks ago
The Queen Mum of Weblog Hosting Systems – written in server-side JavaScript since 2001.
helma (fork)
2
Updated 3 months ago
Antville Fork of Helma Object Publisher
History
antville joined 4 years ago.