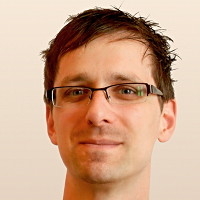 Ondrej Brinkel
@der_On
I'm creating various Open-Source tools and provide Creative-Commons content.
Statement
German
Linked Accounts
der_On owns the following accounts on other platforms:
Repositories
Web based audio library for children. (Made for the Raspberry Pi 7" Touchscreen)
Einrichtung eines Mini-PCs für den Google-Chrome Kiosk-Modus.
Batch scan your documents to jpeg files using the command line.
Provides queryable calendar data structure
rest-js
9
Updated 2 years ago
Interact with a Rest-API. Works on client and server (node.js).
Execute promises in series
Creates localized branches of a metalsmith collection
styler
0
Updated 5 years ago
Awesome in-place CSS-editing
History
der_On joined 6 months ago.