Dutch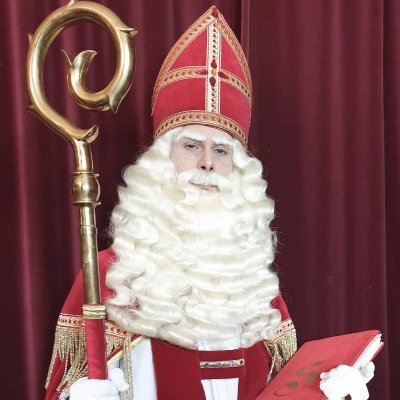 Sinterklaas Stichting Sint's Pietengedoe
@pietengedoe
S.S.S.P. heeft als doel, het bevorderen van & zich inzetten voor de viering van het Sinterklaasfeest
Statement
De Stichting heeft als doel:
Het bevorderen van en zich inzetten voor de viering van het Sinterklaasfeest; Het verlenen van medewerking aan een Sinterklaasintocht; Het organiseren en uitvoeren van een Pietenparty, Het Huis van Sinterklaas en de Sinterklaasuittocht; Het maken van de YouTube serie: Het Dagboek van Sinterklaas; En het brengen van bezoeken als Sint en Pieten bij bedrijven en particulieren, en het verrichten van al wat hiermee verband houdt of daartoe bevorderlijk kan zijn.
Volg ons op onze social media en website: YouTube; Facebook; Twitter; Instagram; Website.
Linked Accounts
pietengedoe owns the following accounts on other platforms:
History
pietengedoe joined 2 years ago.