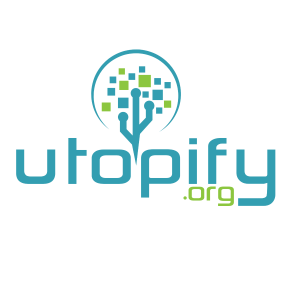 maxmoon
@utopify.org
Utopia begins with 'U'
Description
utopify.org is a project focusing on sustainability and self-development.
One goal is to help people to define fulfilling goals, create a habit to work on them and to reach them in an efficient way. Since 2016 this is done by creating public challenges everyone can participate in on Habitica, like:
📺 Avoid Entertaining Media
📋 Brain-Dump - Long term goals in 5 fields
📄 Contract with myself
✏️ Day Schedule
📱 Delete Your Distraction
🚛 Digital Declutter
📘 Keep a diary
✉️ Letter/Voice mail to myself
☀️ Morning & Evening Routine
🕐 One 4 One
⌛ Pomodoro Count
💪 Pomodoro Exercise Break
🏎️ Pomodoro Race
🍅 Pomodoro Technique Habit
📚 Read Every Day
🙆‍♀️ Tackle your most neglected to-do's
🕑 Two 4 One
✏️ Week Schedule
❔ What have I done?
But because Habitica announced to remove guilds and public chats, it's the highest priority (August 2023) to work on a solution to keep high quality challenges on Habitica. The announcement came only a few days before it's execution and that they remove guilds and public chats is fatal, because the utopify.org community already had ~5,000 people and to keep this huge community together we need a chat, which is programmatically accessible to parse messages, run the scripts connected to challenges (which have to be rewritten for the new chat) and to figure out, who is participating in which challenge.
This will be a full-time job for several days or even weeks.
Why is a Chat so important on Habitica and in a Community?
Without the chat it wouldn't be possible to have such a good community with people helping each other. But it was really important for high quality challenges. With a chat, where people have to check in frequently, it filtered out a huge amount of cheaters. Habitica doesn't provide any mechanics to avoid cheaters and it's up to the challengers to put a lot of work to actually choose a winner, which is qualified and deserved the prize.
In the utopify.org chat you got motivated only by reading the experience of others and if you had a bad day, there was always someone who will motivate you. The chat build up discipline, because people who wrote about their goals and when they wanted to reach them and they don't wanted to disappoint other members, because everyone felt accountable for their words.
Without the chat, the social aspect will die and it will make challenges worthless and I don't want to provide worthless challenges, which means I will delete my Habitica account including all gems (it wouldn't make sense to be there anymore).
Requirements of the Chat
Best case: compatible with the Habitica API to identify users
It must be open source to be able to automatically parse the chat messages and to process them
It should be under the control of utopify.org (e.g. own server). No chance that a company gets the chance to destroy everything (again)
Some recruited people should be able to moderate the chat (kick & ban people, delete messages, etc.)
Other Goals of utopify.org
The bad news from Habitica came unexpected and I had to set new priorities and pause other projects, because the biggest part of the utopify.org community is on Habitica.
But utopify.org is already on YouTube / PeerTube and I want to create videos not only about self-development and challenges, but about sustainable topics like alternative energy sources, the scientifically best way to protect the planet, analyzing subcultures and life-styles like the zero-waste scene or veganism, creating a lot of diy videos (e.g. running a Raspberry Pi on solar power, which works on BOINC 24/7), gardening (organic food) and much much more.
Another goal is to set up a forum to discuss different stuff, which can be valuable for other people, too, but would be lost if the information got pushed away in a chat (which already happened with interesting and long discussions). Preserving those important discussions and solutions to recurring problems is a must-have in todays rapid pace of exchanging information.
What happens with the donated money?
First of all a chat will be set up on a private server to have it in a safe environment, where nobody can break it (on purpose). After that I will invest a lot of time to write some code so it will fit the requirements (listed above). This will be a full-time job for a while and might not be ready before chats will be removed on Habitica, but I will do my best to provide it asap, no matter what (pausing all other projects).
The rest of the money will be used to pay the rent of the server to keep developing high quality challenges and to finance sustainable projects, like planting trees and liberapay (I am thankful and will not forget who made it possible to get donations at all).
Linked Accounts
utopify.org owns the following accounts on other platforms:
History
utopify.org joined 4 months ago.